Property Tax Appeal
---
Are you paying too much for your property taxes? We can help.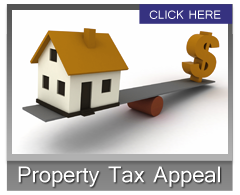 Before you know it you will be receiving your Assessment Change Notice from your assessor. It is up to the tax payer to make sure that their taxable value is in line with the current Market value of their home.
While residents of Michigan are plagued with decreasing home values, there may be some relief in the form of lower property taxes. Mistakes are often a reason why a taxing authority values your home for more than the current market would allow. To have good basis for appeal you need to provide evidence, which indicates the Assessed Value in in excess of 50% of True Cash Value.
What should you do?
Obtain a copy of your assessment card/file from your assessor. Carefully check the card for errors.
When having to go before the local Board of Review, a professional appraisal is the best evidence against an improper assessment and the best proof of value. Let an expert help you prepare your tax appeal appraisal. Independent Appraisal Corporation has over 22 years of experience serving SE Michigan!
Keep in mind that most home owners can save more than the cost of the appraisal in the first year alone! Get started saving today. Feel free to call or email our office for a free consultation today!